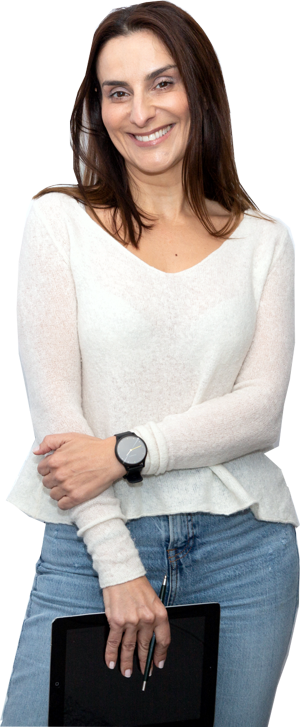 My name is Amanda and I have more than 14 years' experience teaching children of all ages as well as adults.

Born and raised in Sydney Australia, I attended Macquarie University attaining a degree in Finance. After several years employed in international companies, I was then prompted by the need to teach my own children English. So, I acquired the CELTA certificate, which qualified me to teach English as a foreign language, and so my journey in teaching began.

I came to understand what it means to be a teacher, and also what learners value in their teachers. It was a revelation for me to learn that children do not initially care about what you know or your qualifications. What they want to feel is that you really care about them. That is when progress will happen. Thus, it became a priority to create a nurturing and fun environment for them to flourish in.

I believe that each person has infinite worth and it is my responsibility as a teacher to enable my students to know their strengths and realise their dreams. Knowledge of the English language is a skill that should be accessible to all in this ever-expanding, competitive world.
Facilitating the growth and progress of young learners academically and socially is a challenge that I am honored to accept daily
I am Nick and I have been teaching English as a foreign language for 10 solid years now.

I realised my love for the English language early in my formative years all thanks to my own teacher back then who prompted me to buy my first English book.
Being a teenager fascinated by wizards and dragons my first pick was Tolkien's Lord of the Rings and lo' and behold, love at first readthrough.
Love not only for the author,who was an acclaimed English teacher himself,but for the language itself.

For whatever reasons when the time came to pick a university I opted for Computer Engineering,me,an outgoing guy who loves working with people.
So at some point I hit a juncture where I would power through Computer Engineering and spend the rest of my life doing something I didn't love or follow my real passion.
Thank God I realised my mistake soon enough and having always considered buying that book in my teens a major milestone in my life I decided to acquire my Celta.
Several years and diplomas on learning difficulties later,to this day I'm still doing what I love most: teaching English,to both children and adults.

As a teacher my number one goal is to find what makes my students tick and try to give them the same stimulation I was given all those years ago by my own teacher.
That's what makes it all fun afterall and fun is powerful incentive.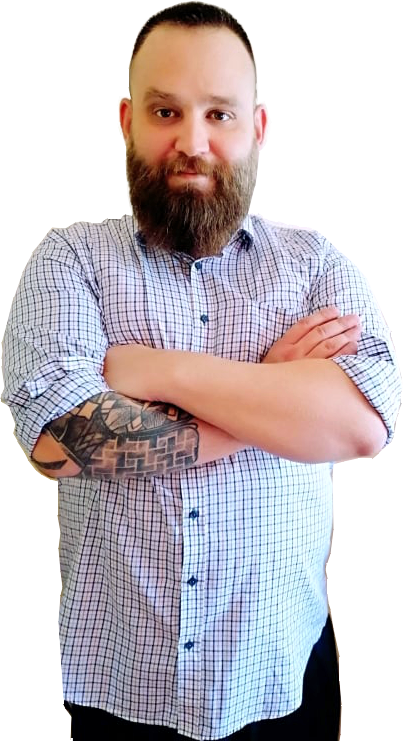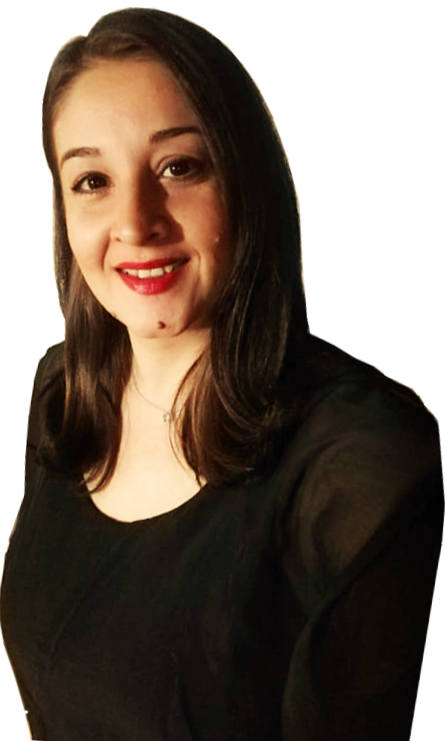 My name is Liliana and I have been teaching English for the past 22 years to students aged 5 to 65.

I was born in Romania and raised in Greece. After high school, I attended the National and Kapodistrian University of Athens, where I studied Italian Literature. In 2013, feeling there is always room for improvement, I acquired the CELTA certificate, after a rigorous teacher training course.

Believing that a good teacher never stops learning, I went back to the National and Kapodistrian University of Athens for another degree, this time in English Literature.

The university and the various training courses taught me the language skills and methodology necessary to teach English to young and adult learners. My experience has taught me that learners learn better when they're having fun and they love the subject, which is why I always strive to establish a good rapport with my students and find engaging activities to help them assimilate new knowledge.
One of my goals is to aid them in perceiving English not as one more subject they have to study for, but as a tool that can help them open many useful - but mostly fun - doors.
My name is Maria and I am a state certified teacher with 17 years of experience in educating students and adults.

Having completed my studies in English Literature at National Kapodistrian University of Athens, I attended the Hellenic Open University of Patras, where I studied Distant Learning and Teaching Adults. Trying to fulfil the needs of all age and learning groups I continued to my second master in ICT Specialization in ICTs and Special Education: Psychopedagogy of Inclusion, which has been an Interinstitutional – Interdepartmental Postgraduate Programme organized by the Department of Greek Philology of the Democritus University of Thrace and the Institute of Informatics & Telecommunications (I.I.&T.) of the National Centre for Scientific Research "Demokritos

My experience and education have helped me apply appropriate teaching and assessing methodologies which also contribute to the design and development of objectives and teaching materials. My main goal is to simplify lesson plans in line with the specific needs each learner has.

Using modern teaching methods a creative environment for English language is provided in order to make sure that each and every student is able to achieve their highest standards possible in a very effective manner.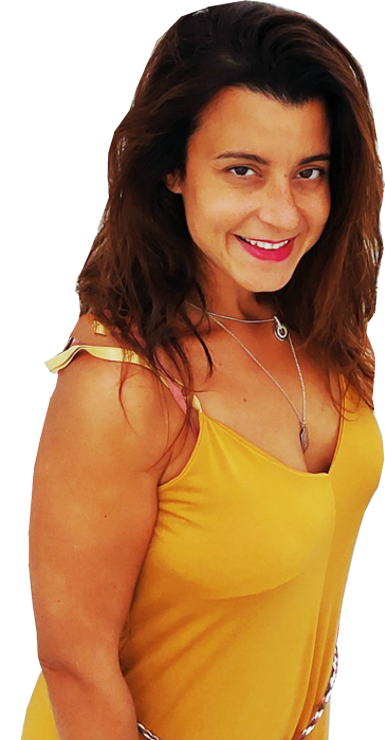 My name is Catherine Athanassouli and I was born in Montreal, Canada.
I finished high school in Greece and obtained a degree in Translation from the University of Strasbourg II. While I was studying, I started teaching French, which allowed me to delve into the French language.

This also helped me realise that there are no magic recipes to teaching. Every student is a new adventure for me as we all learn at our own rhythm and in our own way. It's my job therefore to find the key and open the door to knowledge, which truly intrigues me.

So, I have been teaching for 28 years. I have worked at various language centres, as well as the National Bank of Paris, as a teacher. I have also translated a variety of literary books and have worked closely with a number of translation agencies.

Language is a mystery behind which a whole culture lies and it's in our hands to discover it. So, let's go!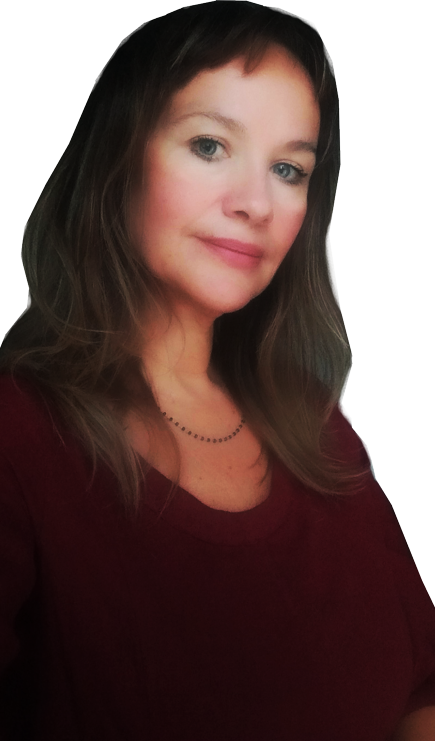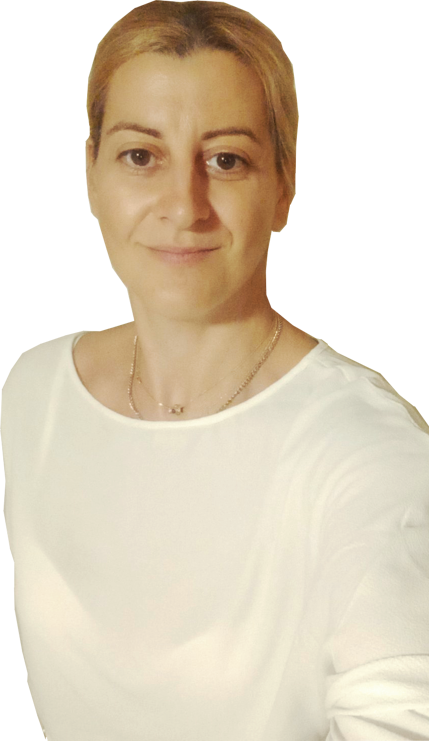 My name is Nasia and I have been teaching Greek for the past 16 years to children aged 6-18 as well as adults.

I was born in Greece and after graduating high school I studied Greek Literature at the National and Kapodistrian University of Athens. Once I got my degree, I worked in high school tutoring centers and I tutored middle school and high school students. I also prepared students for the Panhellenic university admission exams.

In 2010, I attended an annual seminar in Special Education organized by the Pediatric School of the University of Athens. This allowed me to develop new skills so that I can better manage and assist students with learning difficulties. It additionally opened a new door for me as I have since worked with students facing a variety of learning difficulties ranging from dyslexia and ADHD to Autism and Asperger Syndrome.

Wanting to learn more about Special Education, in 2020 I acquired an MA in Special Education from the University of Cyprus (FREDERICK). I have since taken courses in Braille and a seminar in Intercultural Education.

My love for children is what drives me to do this work. The joy of imparting knowledge and interacting with children offers nothing if not smiles and love.